TCLD collimators
Description
Cleaning upgrade of the LHC dispersion soppressors is one of the core upgrades of the LHC for the HL-LHC project. This is achieved without (IR2) or with (IR7) new 11 T dipoles. The deployment in LS2 is mainly motivated by the upgrade of the ions beam parameters in Run 3, when an increase of ALICE peak luminosity by a factor 6-7 and an increase of a factor ~2 of ions beam intensity are foreseen.
One horizontal DS collimator, called TCLD, with Inermet-180 jaws will be installed in cell 9 on each side of IR7 for cleaning the outgoing proton and heavy ion beams. To make space, a standard 8.33~T main dipole (MB) will be replaced by two shorter 11 T dipoles with the TCLD in between.
One TCLD collimator will also be installed on each side of IR2 in cell 11, at the location of the connection cryostat, without 11 T dipoles, for heavy-ions operation only.
The TCLD design is the same for the two implementations. It feature 60cm jaw as well as in-jaw integrated BPM, which is a challenge for this compact design. TCLD are produced in industry: 4 devices for tunnel installation and 1 spare.
News and updates (last update: 28/04/2020):
First TCLD collimator installed in the LHC tunnel, left side of P2: TCLD-IP2-L
Fotograph of the TCLD prototype built at CERN at the Feb. 2019 review, link.
Pictures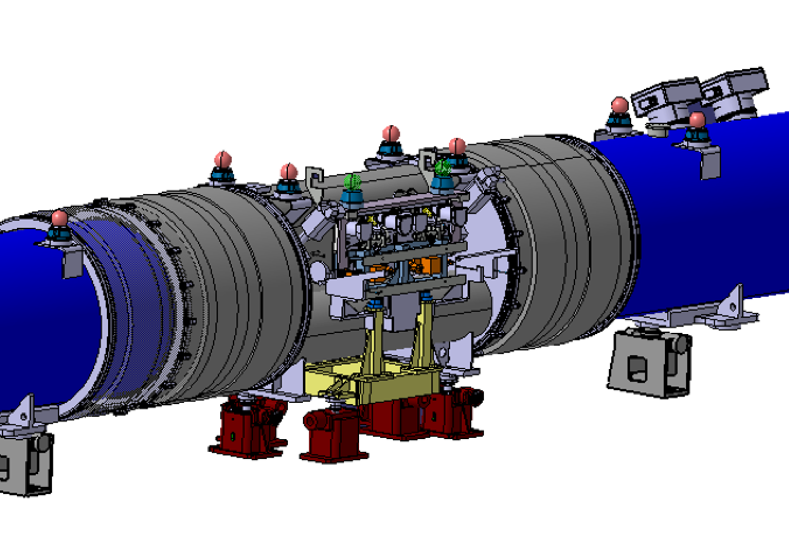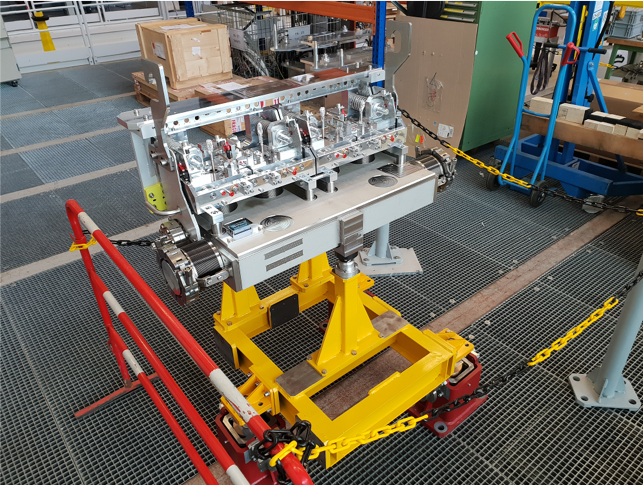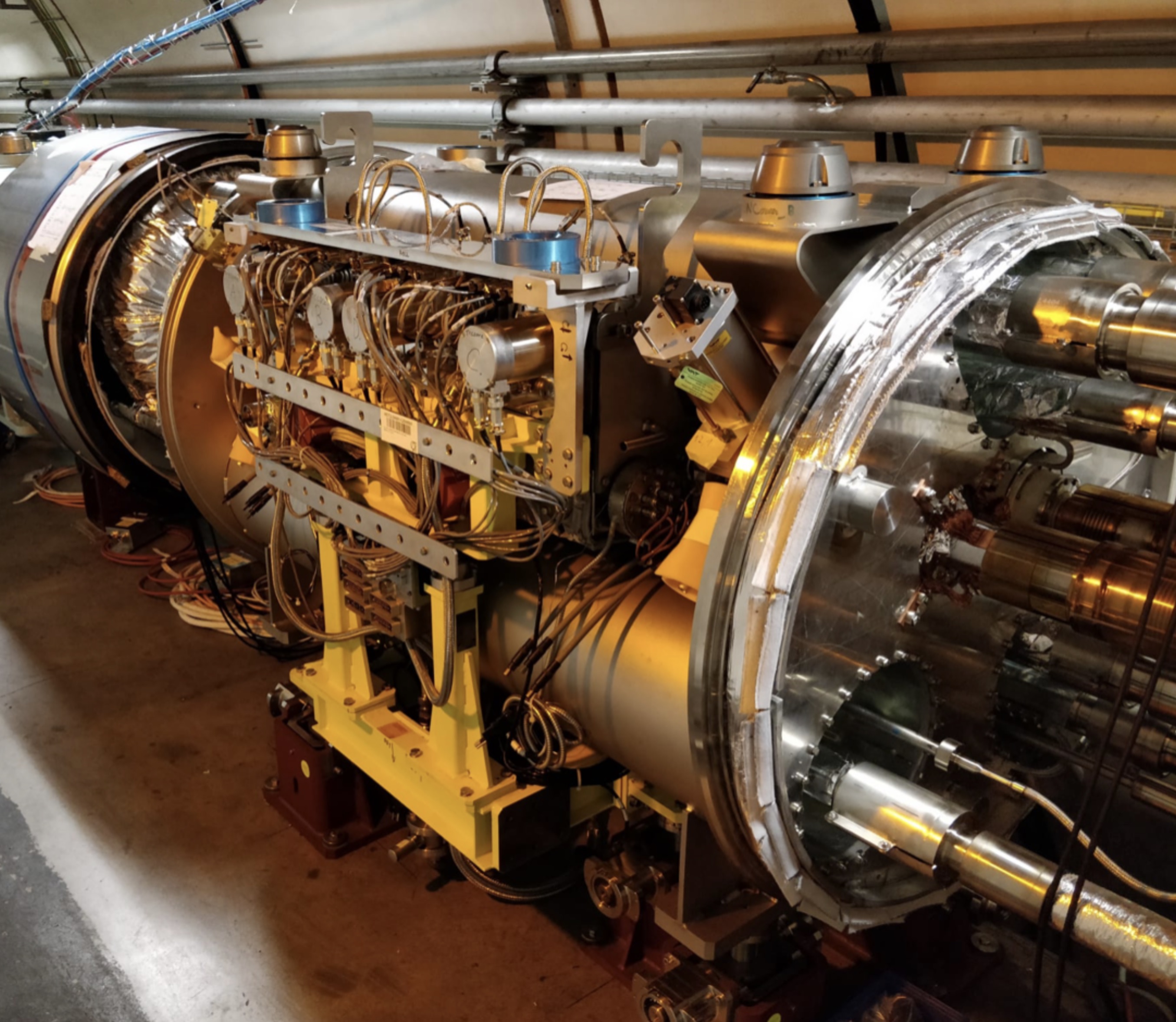 Layout DB functional positions
Name of the new collimator
Coll. Plane
Upstream in-jaw BPM
Downstream in-jaw BPM
Tank BPM
TCLD.11R2.B1
H
LHC.BPTUV.11R2.B1
LHC.BPTDV.11R2.B1
LHC.BPTUH.11R2.B1
TCLD.11L2.B2
H
LHC.BPTUH.11L2.B2
LHC.BPTDH.11L2.B2
LHC.BPTUV.11L2.B2
TCLD.9R7.B1
H
LHC.BPTUV.9R7.B1
LHC.BPTDV.9R7.B1
LHC.BPTUH.9R7.B1
TCLD.9L7.B2
H
LHC.BPTUH.9L7.B2
LHC.BPTDH.9L7.B2
LHC.BPTUV.9L7.B2
References
Status
Assembly Id.
Link
Link
Comments
CINEL
HCTCLDA001-CZ000001
MTF
EDMS
CINEL
HCTCLDA001-CZ000002
MTF
EDMS
CINEL
HCTCLDA001-CZ000003
MTF
CINEL
HCTCLDA001-CZ000004
MTF
EDMS
CINEL
HCTCLDA001-CZ000005
MTF
EDMS